Hi everyone - thanks for dropping by. I have three very
different pages to share with you this month.
"You are My Sunshine"
I just love this colour combination.
Here I have used 6.5cm Heirloom , Black Silk Flower with Swarovski
Crystal Centre, Black 1.5cm Rose, 1cm Red Rose, Green Velvet Leaves.
Green Tara has lots of Washi Tape and I've

used
just a few on this page.
"Just be You"
Here I've used
8cm Camelia Turquoise, 5cm Satin Rosette Amethyst
,

5cm Azalea

,
1cm Purple Rose, White Cherry Blossom, 25mm Organza Satin Rose White.
Green Velvet Leaves, 20mm Self Adhesive Flower Garland Turquoise.

18mm Double Sided Vertical Stripe Turquoise and Violet, White Silk Flower
with Swarovski Crystal Centre.
"I am Jan"
4cm Pink Heirloom,2cm Turquoise Rose, 1cm Pink Rose Green Velvet Leaves.
Pink Cherry Blossom, Turquoise 2cm and 1cm Roses,
Green Velvet Leaves.
Thanks for dropping by - I hope I have
inspired you just a little.
Please visit our facebook page for more
about Green Tara.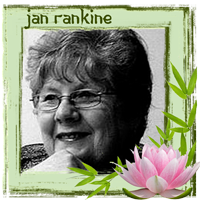 Luv Jan xx