"STRIKE A POSE"
Hi everyone - I'm happy to be back again. This month I have three pages to share with you.
I used 5cm Tutu, 3.5cm Lace Pearl, Swarovski Crystal Flowers and Green Velvet Leaves

I love Green Tara's Washi Tape and lace and this is 22mm Black Lace Ribbon with
30mm "Bicycle" Washi Tape

"SO LOVING"
On this page I've used 2cm and 1.5cm Roses
Roses again and 2.5cm Metal Heart.

Here are 6.5cm Purple Heirloom and 4cm Yellow Heirloom. I've also used my favourite
Green Velvet Leaves.
"CAPTURED"
More of Green Tara's great Washi Tape.
15mm "Film Strip" and 15mm "Flourish"
5cm White Azalea, 4cm Yellow Heirloom, 4cm Black Heirloom
Black Swarovski Crystal, Green Velvet Leaves, 60mm Yellow Flocked Stamens and
4cm Yellow Heirloom
which I've added to the petals of a
White 5cm Azalea.
Please visit our
facebook
page for more
Green Tara goodness.
Thank you so much for dropping by. See you next month.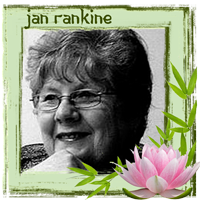 Luv, Jan xx
..